PDF format invoices in Japanese appear with garbled characters
Hello, I am trying to translate Bagisto to Japanese.
I need to solve the following issue:
When I print a invoice all Japanese characters was substituted by question marks('?').
I've opened another pdf with Japanese characters using the same pdf reader program and the Japanese fonts appeared normally.
This is the image of the invoice file: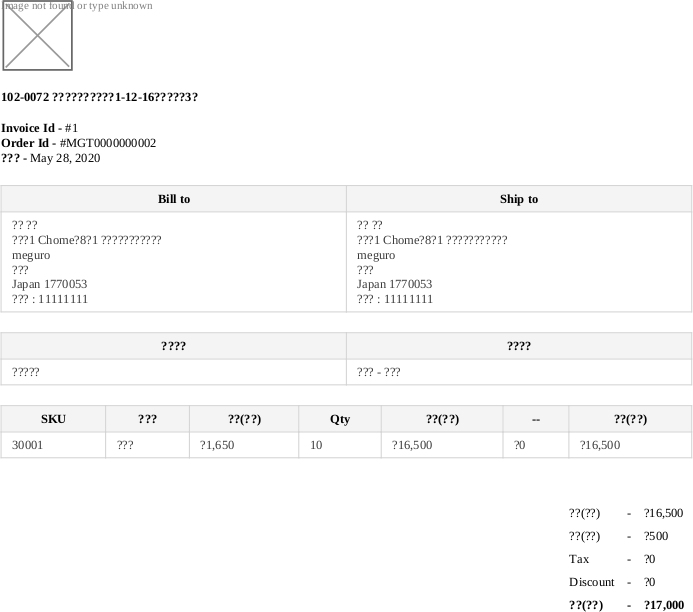 How and where can I ajust to generate invoices with Japanese fonts that appear normally ?
And another question is about the image that must appear at the top of this file, where the sentence:"Image not found or type unknown". Could you guide me where I need to upload the image to be showed in that local?
Thank you
posted in Knowledge Base